LOW-CODE SUMMIT 2022
Accelerate digital strategies to face ongoing disruption
You're officially invited to join us for the annual Low-Code Summit, taking place on October 12, 2022 in Apeldoorn. During this Summit you'll discover how low-code has evolved from a prototyping and small app development solution to a sustainable transformation platform.
Sign up today and unite with other like-minded IT professionals to discover the future of low-code, now.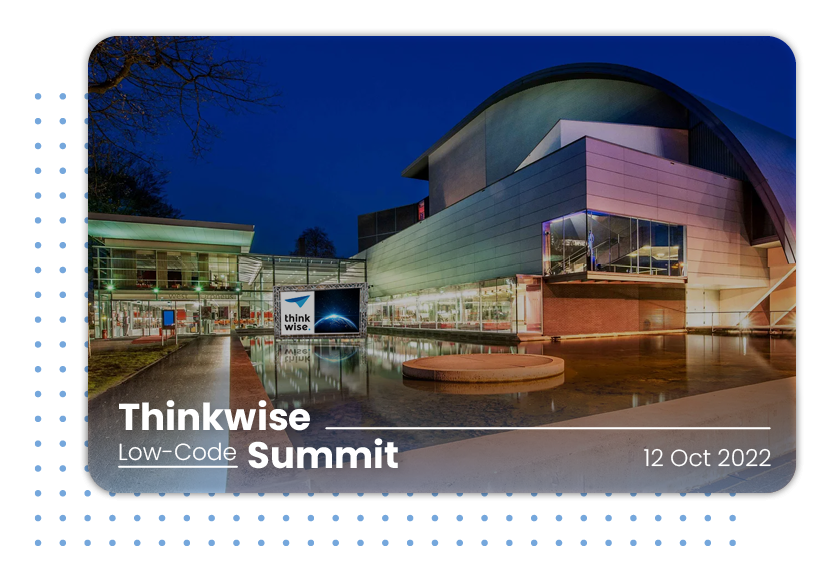 2022: Bigger, better and in person
The Thinkwise Summit is back - this time live in the Netherlands on October 12th!
Last year we hosted a 1-day online experience. This year, we get to meet each other again in person, and it will be an even more innovative day, with an amazing venue, an exciting program, inspiring speakers, and the possibility to network with 1.000+ C-level executives.

Discover the best practices from Thinkwise customers and partners. What were the impact and business benefits of shifting towards a sustainable transformation platform?

Or join one of the more in-depth technical sessions for answers to questions like: what are the best practices when interacting with CI/CD tooling?
The first sessions are confirmed. Sign up now for the Thinkwise Summit 2022 and get ready for the perfect mix of business, inspiration, actionable info, and fun!
Yes, I would like to attend the Low-Code Summit!
From Low-Code to a Sustainable Transformation Platform
At Thinkwise we know that you want to be an innovator in your market. To achieve that you need flexible, modern business software.
Every day, we see organizations struggling to meet new demands and to keep up with new legislation like the Sustainable Development Goals. This leads to all kinds of frustrations. We believe that your software should be the driver of innovation rather than your limitation. But how do you deal with this as an organization?
Join us during the Low-Code Summit 2022, and discover how Thinkwise enables you to modernize large, business-critical applications, with extremely high speed of development and flexibility. You might have heard about low-code and what it is about, but during this Summit you'll see how low-code has evolved from a prototyping and small app development solution to a sustainable transformation platform.
During the Summit, you get insights from industry visionaries, pioneers, and innovators so that you're able to scale your business to solve impactful challenges!
You'll leave feeling inspired, educated, and connected to other international executives and IT innovators.
WHY YOU DON'T WANT TO MISS IT
A preview of this year's program: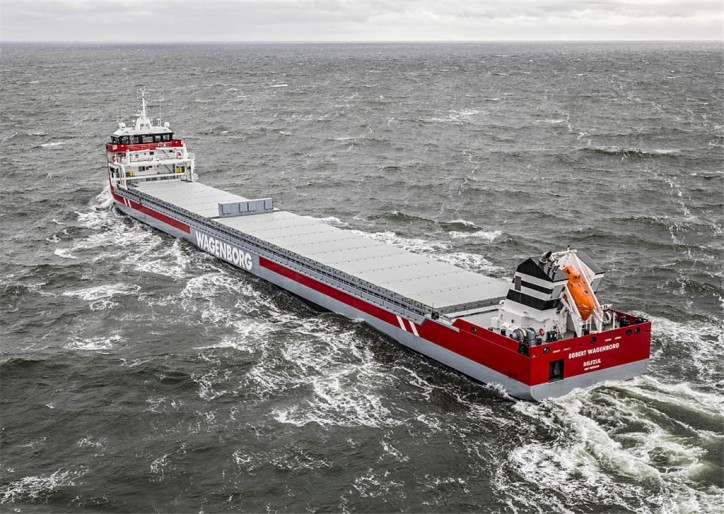 Navigating the tides of digital transformation
During this session, ERP Program Manager Arie Versluis will share the vision of Wagenborg, international maritime logistics service provider with 200 vessels and 3000 employees, their drivers for the strategic adoption of low-code and the importance of digital transformation in the maritime bulk logistics industry.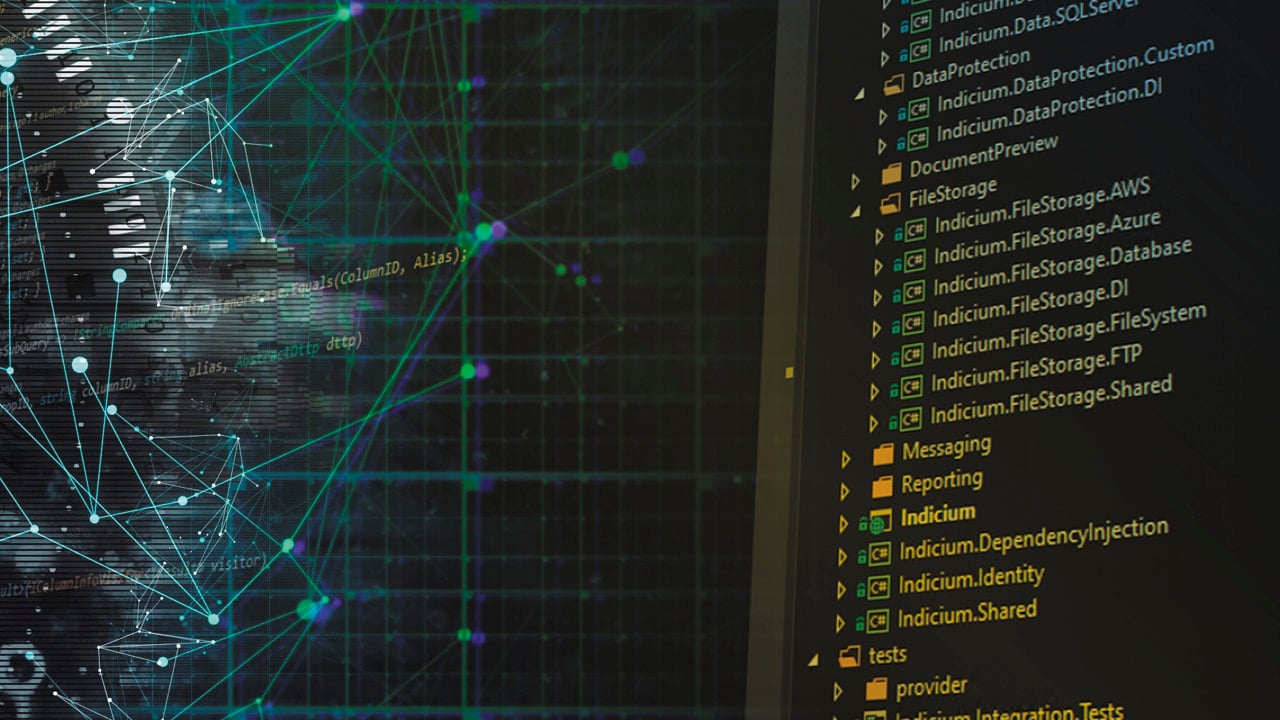 CI/CD with the Thinkwise Platform
A demonstration of how the Software Factory IDE provides powerful APIs for interacting with CI/CD tooling, allowing generation, testing and deployment to be fully automated - for both cloud and on-premises environments.
Roadmap to (even more) sustainable software development
Join this session where Thinkwise CTO Jasper Kloost gives a sneak preview of what lies ahead for the development of the most sustainable software development platform ever.
What attendees said about our previous Summit:
"We were looking for new ways to increase application development productivity, the Summit provided a good demonstration of how this can be achieved with low-code."
"We got a good overview of the possibilities of low-code compared to standard ERP solutions."
"It was an inspirational day with a lot of new information. It gave me a clear impression of the platform."
ABOUT THE SUMMIT
Here's what you can expect:
LEARNING
Discover the latest low-code insight and trends through deep-dive sessions, masterclasses and keynotes.
NETWORKING
Make valuable connections, and meet international executives and other like-minded professionals.
BE INSPIRED
International executives and IT innovators will be sharing their experiences, and challenges to inspire you on your journey.