This year's Summit will feature engaging keynote speakers, interactive workshops focusing on technology, business transformation, talent, and culture, as well as insights on building a collaborative ecosystem with both partners and clients!

Our Summit brings together top experts in the field to share their insights and experience on how to build a sustainable enterprise around the core premise that having the right technology in place is key, but also merely the starting point.
The program
Get ready to be inspired and enlightened by our stellar lineup of keynote speakers at this year's sessions. From fin-tech guru Leda Glyptis, to Olympic athlete Akwasi Frimpong and professor Maarten Steinbuch, our line-up of speakers is sure to get you feeling energized, armed with fresh ideas, and ready to take on new challenges.

Browse the full program via the button below:
Insiders look at the recursive development of the Thinkwise Platform - Hanos room
Mark Jongeling
Software Engineer - Thinkwise
Discover how the Thinkwise Platform acts as a dynamic engine for building and thorough testing of the Software Factory development environment itself. We'll reveal how we take advantage of the platform's extensive CI/CD capabilities and integrations to automate the build and test process.

In this session, Mark Jongeling, software engineer at Thinkwise, will showcase:
- How we build the next version of the Software Factory using the Software Factory itself
- How we drive innovation with the Software Factory and its components
- How we leverage the platform itself
- How we ensure the platform's quality
Thinkwise Platform Roadmap - Hanos room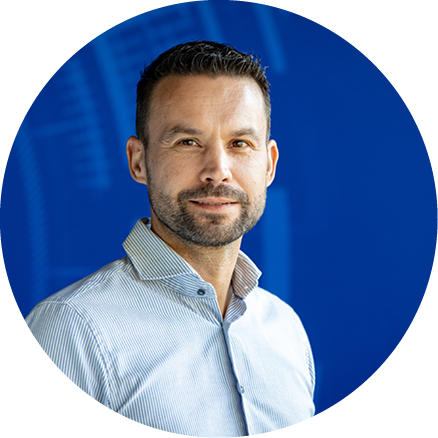 Jasper Kloost
CTO - Thinkwise
Join this session where Thinkwise CTO Jasper Kloost provides an exclusive glimpse into the upcoming developments of the Thinkwise platform. Topics covered in this session: artificial intelligence, developer experience, sustainability and more.

How is Thinkwise leveraging the power of artificial intelligence to enhance productivity, streamline processes, and unlock new possibilities for businesses? Learn more about AI, sustainability en developer experience during this session.
How to Supercharge Legacy Software Modernization - Hanos room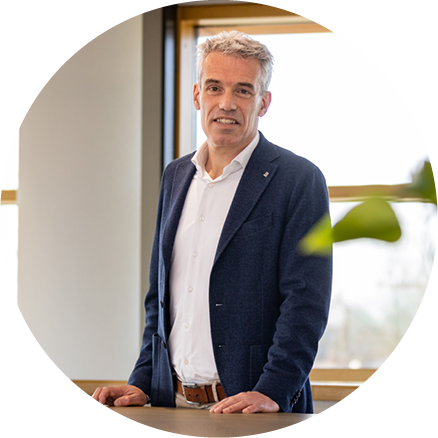 Victor Klaren
CVO & Co-founder - Thinkwise
The volume of legacy software in the world is growing significantly. This growth is expected to accelerate in the coming years, driven by an increasing number of developers and the rapid evolution of technologies. Rebuilding software from scratch can be quite expensive, and often, we aim to preserve the valuable functionality of legacy applications as it is.

But how can we efficiently modernize these legacy applications? What should we focus on? Is it possible for every application and technology? What are the advantages and disadvantages? How will AI impact software modernization? Victor Klaren, Chief Visionary Officer of Thinkwise, will guide you through the world of software modernization to address these questions. He will demonstrate the process step by step and provide practical examples of clients who have made their software future-proof.
Building a never-legacy enterprise
Our goal is to help businesses and public services stay ahead of the curve and transform their operations into a modern, efficient, and future-proof enterprise. Join us as we explore the possibilities and discover new ways to build solutions that will stand the test of time.
Previous editions of the Thinkwise Summit attracted an audience from various countries including Japan, Vietnam, Brazil, Germany, the United Kingdom and more.
Don't miss out on this incredible opportunity to learn from the best and take your business to the next level!
Where & when:
Date: October 4, 2023
Time: 09:00 - 18:30 CEST (including drinks & bites)
Location: Theater & Congres Orpheus
Churchillplein 1, 7314 BZ Apeldoorn
Admission: Free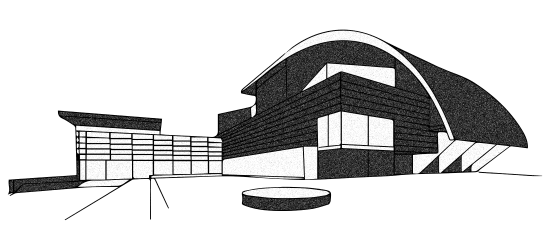 Thinkwise Summit

partners
WHY YOU DON'T WANT TO MISS IT
What visitors thought of last year's event:
AN IMPRESSION OF LAST YEAR
What you can expect:
Experience the excitement and energy of last year's event by watching the 2022 after-movie! Get an impression of the thought-provoking keynotes, various insightful expert sessions, and the hackathon that made last year's Summit an unforgettable experience.
Inspired by what you've seen? Whether you're a CIO, developer, or business professional, The Thinkwise Summit is an unmissable opportunity to stay at the forefront of industry trends and drive innovation within your organization! Sign up now!
Getting to the Thinkwise Summit: Parking, and Public Transport
Address: Churchillplein 1, 7314 BZ Apeldoorn
Parking:
There is paid parking at the event. We recommend parking at either of the following spots.
Parking Orpheus (adjacent to the venue, 420 spots)
Soerenseweg 10, Apeldoorn (7314 CD)
€ 7,00 per visit (12h), max € 10,00 (24h)

Q-Park Museum Centrum (5-minute walk, 700 spots)
Roggestraat 133, Apeldoorn (7311 CC)
€ 3,00 per hour, max € 15,00 (24h)
Public transport:
To reach the venue by public transport, you can take the train to station Apeldoorn. From there, it is either a 15-20 minute walk to the venue. Or you could take the bus to either of these stops for a 5 - 10-minute walk:
Bus 204 to Zwolle: Stop at Apeldoorn, Oranjepark

Bus 102 to Amersfoort: Stop at Apeldoorn, Grote Kerk
Join us at the 2023 Thinkwise Summit!