The Total Economic Impact™ Of Thinkwise Software
Thinkwise commissioned Forrester Consulting to conduct a Total Economic Impact™ (TEI) study and examine the potential return on investment (ROI) enterprises may realize by deploying a custom Thinkwise solution. The purpose of this study is to provide readers with a framework to evaluate the potential financial impact of the Thinkwise ERP on their organizations.
To better understand the benefits, costs, and risks associated with this investment, Forrester interviewed one customer with multiple years of experience using a custom Thinkwise ERP solution. The organization used the ERP to manage the financial planning, accounting, and maintenance functions of their short sea shipping business.


In our whitepaper you will read key findings as:
Administrative efficiency savings of $333,007

Finance efficiency savings of $307,126

Avoided customization and licensing fees of $187,854
Quickly develop new modules and upgrades
Receive payments faster
Avoid costly errors
Reduced trainings costs

and many more..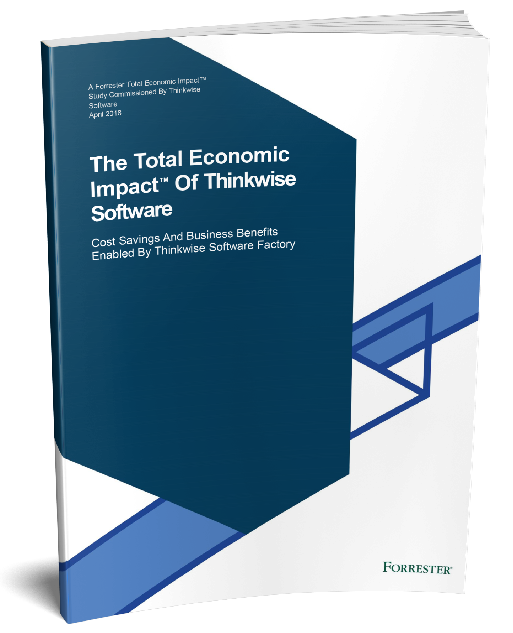 Quickly fill in the form!