REPORT
Are independent software vendors in a race against time?
During the second quarter of 2021 research was carried out among various Independent Software Vendors (ISVs) in the Netherlands. It shows that, on average, modernization is named a top priority. At the same time, modernization is a major challenge, as is staying up-to-date with the latest developments and legislation. 95% of the ISVs feel that modernizing their solution is a major issue and almost half say they do not have enough of, or the necessary knowledge in house to modernize at all.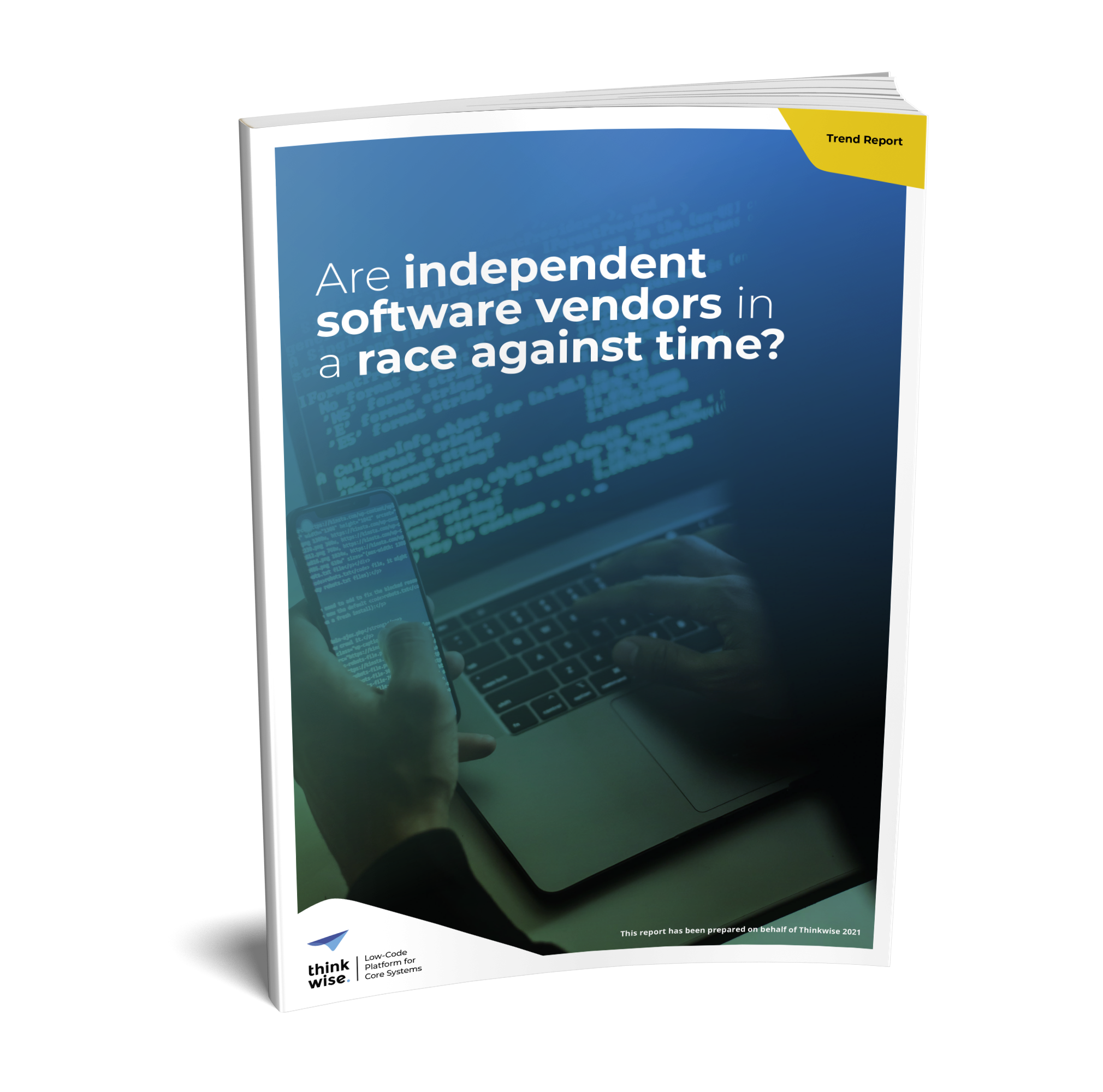 After reading the report, you will know:
The main trends & developments in the ISV market.
The most common challenges.
Possible solutions for these challenges.
Get your free report on why independent software vendors are in a race against time!
The #1 low-code platform for core systems