WHITEPAPER
How to make your IT-landscape agile again?
More and more organizations are dealing with complex IT landscapes full of peripheral applications, customization and legacy software. This has made it virtually impossible for them to respond quickly to new opportunities or technological developments.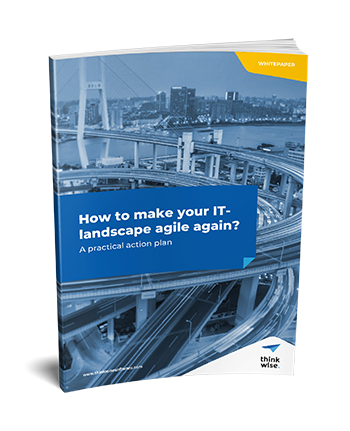 The Thinkwise Platform will be the driving force behind your digital transformation.
Rebuilding the entire infrastructure is not an option because of the many business-critical applications and processes, which are difficult to replace due to their mutual interdependence. So how do you move forward as an organization?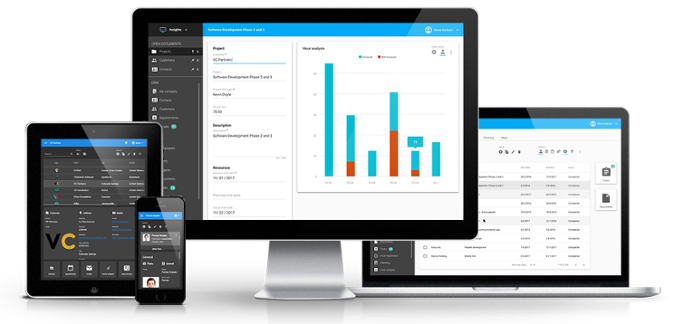 Subjects:
In this whitepaper, you can read about four strategies to make the IT landscape of your organization agile again, making it possible to innovate and renew again.
Cause and consequences of complex IT environments.
Four change strategies to become agile again.
Using enterprise low-code for core applications.
Get your free whitepaper on how to make your IT-landscape agile again!
What our customers say about us:
"You need to keep an open mind and be prepared to look at software development in a different way. That took some getting used to, but if you embrace this way of working then Thinkwise offers a toolbox to enable you to take steps quickly. We have built the new student monitoring system in six months. Quite unique. It's a great advantage that we can work so efficiently through the Thinkwise platform."
"Standard software was not an option for us. We want to be as autonomous as possible in everything we produce. The Thinkwise Platform entered the picture as a means of developing a hybrid solution, with which we can combine the benefits of our Java development team with those of low-code development."
"By modernizing our software with the Thinkwise Platform we can continuously improve our business processes, and create a seamless integration with other business software and stand-alone applications."
The #1 low-code platform for core systems