WHITEPAPER
Migrate to low-code core systems for retail in 6 steps
Are you considering migrating your software to low-code, but are not sure how to achieve this? In this whitepaper you can read how Omoda transitioned from outdated ERP software to a low-code core system in 6 steps, thereby helping you to make a success of this transition.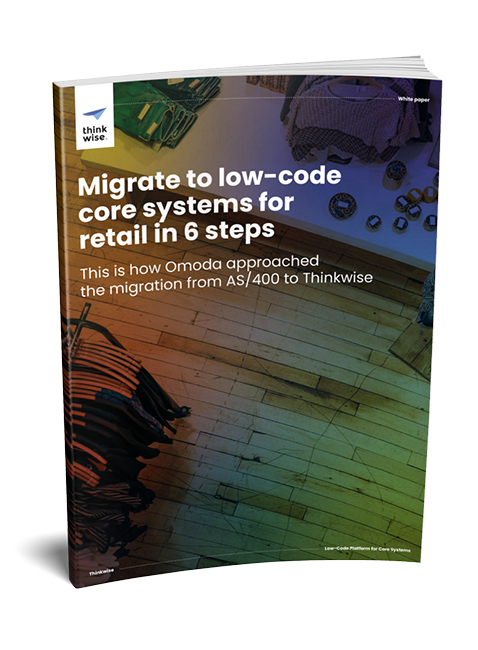 The Thinkwise Platform will be the driving force behind your digital transformation.
Omoda shows that transition to a Thinkwise low-code core system is not as complex as you might think, certainly not when you work with a partner like Vanenburg. It is possible to entirely replace your legacy software in 6 steps with a low-code core system that is ready for the future. You can develop faster with model-driven software, you have more time available for innovation and you keep ahead of the competition. Are you ready for a successful transition to the Thinkwise core system?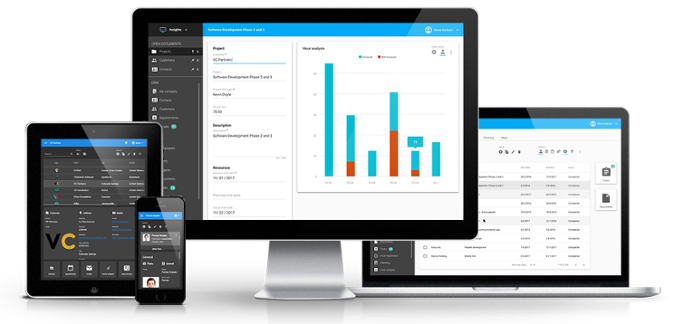 The 6-step plan to achieve a successful implementation for the retail sector
Identify your current IT landscape
Together with the business, examine the timeline for each component
Tidying up your (peripheral) applications
Starting with the first module
Build on the success from your first module
Switching to a full low-code core system
Get our free whitepaper and read how to migrate to low-code core retail systems in 6 steps
The #1 low-code platform for core systems