WHITEPAPER
The roadmap to permanently eliminating legacy software
Legacy is still a major problem for many organizations. It results in high maintenance and management costs and the outdated technology prevents them from innovating and improving.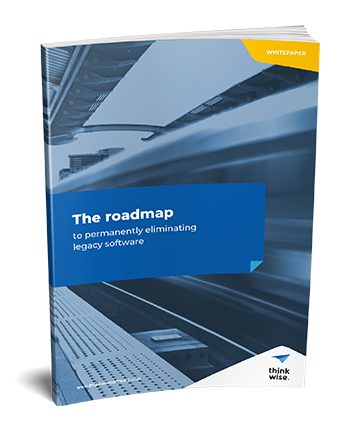 Subjects:
Causes and (financial) consequences of legacy within organizations.
Process analysis and steps toward a structural solution.
Permanently say goodbye to legacy with enterprise low-code.
Get your free whitepaper on how to eliminate legacy software with low-code
The #1 low-code platform for core systems