WHITEPAPER
Why it matters to be a 'never-legacy legend' and how you too can be one
Software has become a fundamental part of our world, but it comes at a cost. It has a significant carbon footprint, negatively impacts talent, and often has a higher cost than benefit. In this paper, we explain why we need to take responsibility and leap forward to create a new standard for sustainable software design.
We must embrace never-legacy thinking and technology, and aspire to be the legends of our time.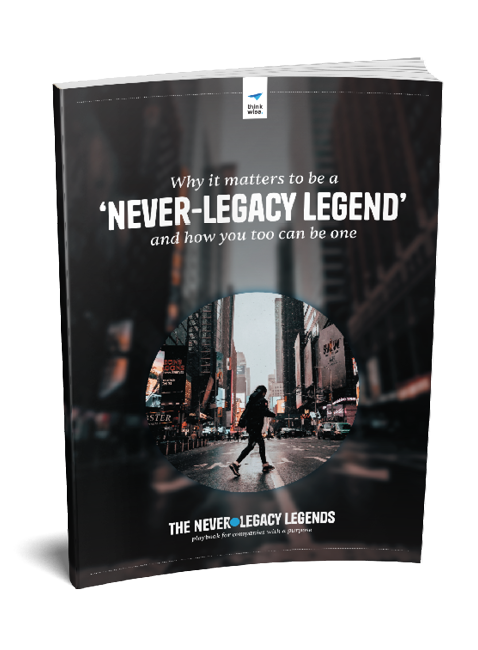 Building a never-legacy enterprise
In today's digital world, businesses are striving to connect their existing systems to new, more efficient ones. This means moving away from rigid, hard-coded environments to a flexible technology infrastructure that allows for seamless integration and user experience across all devices. By collaborating and leveraging their individual expertise, IT and business teams can work together to achieve this goal and create sustainable architecture that meets their needs.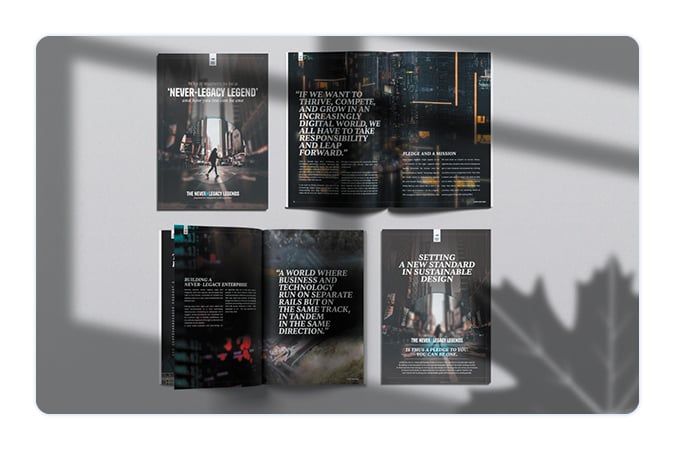 The 'never-legacy legends' playbook for companies with a purpose
Topics:
The unbearable burden of legacy.
Four steps for building a never-legacy enterprise.
Setting a new standard in sustainable design.
Get your free whitepaper and discover how to become a 'never-legacy legend'!
The #1 low-code platform for core systems